Social programmes
Reception given by Mr Péter Pukli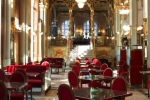 Wednesday 19 September 2007, 20:00–22:00
New York Palace Boscolo Luxury Hotel Budapest
1073 Budapest, Erzsébet krt. 9–11.
Bus transfer will be provided to the recommended hotels.
Gala Dinner given by Mr Péter Pukli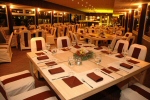 Thursday 20 September 2007, 19:30–22:30
Zsófia Event Ship
from Budapest V., Petőfi tér 9., Pier 9.

Guided sightseeing from the ship.
Budapest: guided city tour by coach and on foot
Thursday 20 September 2007, 9:00–17:00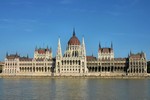 Although there are plenty of other capital cities built on the banks of a river with the river running through the historic centre, but it is a rarity, that such a wide and majestic river, like the Danube divides the city to make a perfect contrast between the right and left banks. Buda is built mainly upon hills – Castle Hill and Gellért hill –, while Pest is completely flat.

The Danube panorama (on Buda side from the Gellért hotel all along Castle Hill to Margaret Bridge, and on the Pest side from the Parliament down to Petőfi Bridge) and Andrássy út (along its entire length from the centre of Pest to Heroes' square where the Millenary Monument stands) are among the several places in Hungary that have been afforded the classification of UNESCO World Heritage site.

Budapest is now home to 1.7 million inhabitants. It is the country's administrative, economic, cultural and scientific centre. More than two hundred museums and galleries can be found, which besides Hungarian history, art and natural science also exhibit numerous works of universal European and world culture. It is the only capital in the world where there are more than one hundred thermal springs, 10 splendid thermal baths, and more than 400 bitter water springs.
Sites to be visited with an English guide: The Parliament, Heroes' Square, Vajdahunyad Castle, Opera House, St. Stephen Basilica, the Citadel, Buda Castle, Matthias Church, Fishermen's Bastion.
Lunch at a restaurant in town.
A visit to Szentendre by coach
Friday 21 September 2007, 9:00–13:00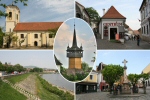 Szentendre is the most picturesque little town along the bend of the Danube, a few kilometres from Budapest. Home to sculptors and painters, the town is a charming monument to the eighteenth century. Its undulating cobbled streets and unexpected alleyways give a Mediterranean atmosphere thanks to the Serbs, Dalmatians and Greeks who settled here from the fourteenth century onwards. Szentendre is famed for its seven churches, rich museums, galleries and wonderful eating places. At the edge of the town, an open-air ethnological museum can be found, which is Hungary's largest skansen. Original buildings and artefacts illustrate the 18th–20th century rural architecture, furniture and the way of life in the most distinctive regions of Hungary.
Sites to be visited with an English guide: the open-air ethnological museum, inner town area by foot, Margit Kovács Ceramic Museum, the Orthodox Church and museum, free time to look around.
Coffee at the famous Marzipan Coffee shop.
---
Weekend programme possibilities from Friday afternoon 21 September to Sunday 23 September for those who plan to stay over the weekend and prefer to have their own activities: