Presidential greeting
2020 is a year of challenges also in Statistics.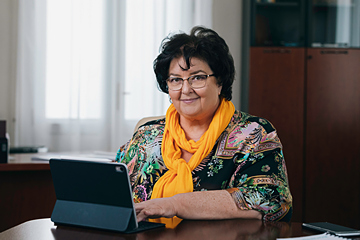 2020 is a year of challenges, and this is also true for Statistics. These challenges not only affect countries, they simultaneously appear at the international level, encouraging statisticians to jointly translate challenges into opportunities by bringing about developments that have either been planned for a long time, or that emerged in response to the new circumstances.
Members of the statistical community inspire each other's work towards new and better methodologies, involving new data sources, and producing more data, faster and more frequently, and publishing them in ways that are easier to grasp.
Recent statistical developments, in line with the Principles of Official Statistics, continue to result in the application of scientifically sound methodologies and procedures, based on objectivity and impartiality.
Thus, we can ensure we are connecting the world with data we can trust.
Dr. Gabriella Vukovich
President of the HCSO