Environment, public utilities
Environmental statistics covers data on natural resources (e.g. mineral resources, water resources), the load of the environment (e.g. air pollution, sewage treatment, waste management), environmental quality (quality of e.g. air, water or soil), nature protection (e.g. protected areas, protected species) and environmental protection (e.g. environmental investments, environmental expenditures, environmental taxes). It shows the state and the load of the environment, and quantifies efforts against the load of the environment. Public utilities statistics covers statistical data on public utilities (electricity, gas, purchased heat, drinking water, sewage, waste) in settlements.
Key figures
Emissions of carbon dioxide
Indicator description
Emissions of carbon dioxide in a particular year (excluding carbon dioxide from biomass).
Last data for period: 2019
Emissions of suspended dust with a diameter of less than 2.5 µm
Indicator description
Emissions of particulate matter with a diameter of less than 2.5 µm by anthropogenic (industrial, transport, agricultural and public utilities) sources.
Last data for period: 2019
Annual water consumption per capita
Indicator description
The indicator shows the quantity of annual water consumption in cubic metres per inhabitant. Drinking and household water needs of the population can be satisfied and the supply of water of drinking water quality to enterprises, public institutions and smaller industrial plants can be ensured by own water works of plants or institutions, from private or common wells and from public water conduits.
Last data for period: 2020
Proportion of forests that are healthy in terms of defoliation
Indicator description
Area of forests with a foliage density considered as ideal in a particular habitat, as a proportion of total forest area.
Last data for period: 2021
Featured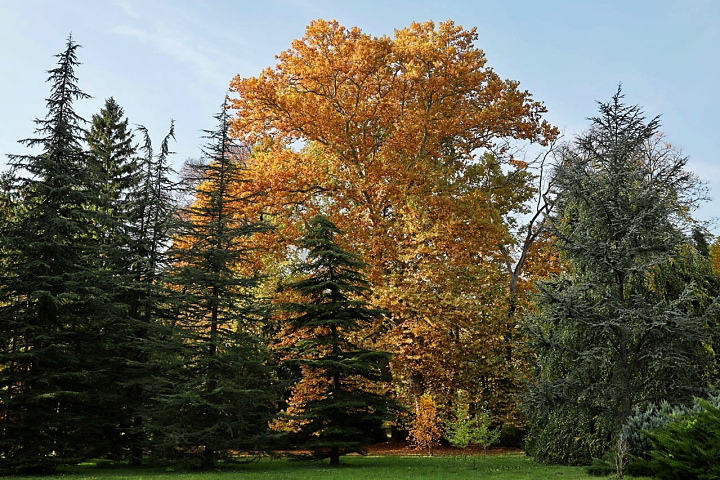 One-fifth (1,948 thousand hectares) of Hungary's area was covered by forest area at the end of 2021. Some six-tenths – nearly 1.2 million hectares – of the forests are used for economic purposes, their proportion showing a slowly decreasing trend. The extent of those serving protective purposes was up from 689 thousand hectares in 2010 to 769 thousand hectares, and their share to 39%, while the area of public welfare forests (thermal forests, park forests, educational forests, experimental forests and wildlife parks) lessened from 21 thousand to 20 thousand hectares (their proportion to 1.0%) in the meantime.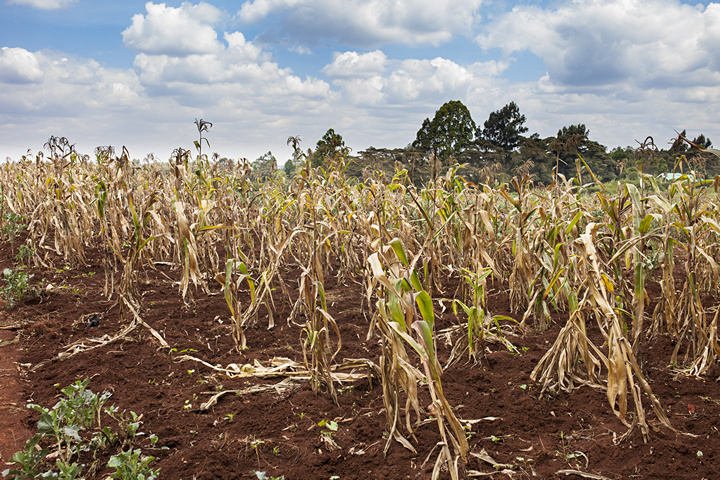 There have been merely five years since 2000 when there has not been a drought in Hungary. At the same time, the proportion of areas exposed to drought reached 80% in six years during these two decades. 2017–2019 were years particularly hit by lack of precipitation. Drought reigned in the spring of 2020, too, yet the more-than-average precipitation in the summer months later on made up for the lack of water for the most part. Drought was seen on 310 thousand hectares in total in 2020, so the proportion of areas exposed to drought was 3.3%.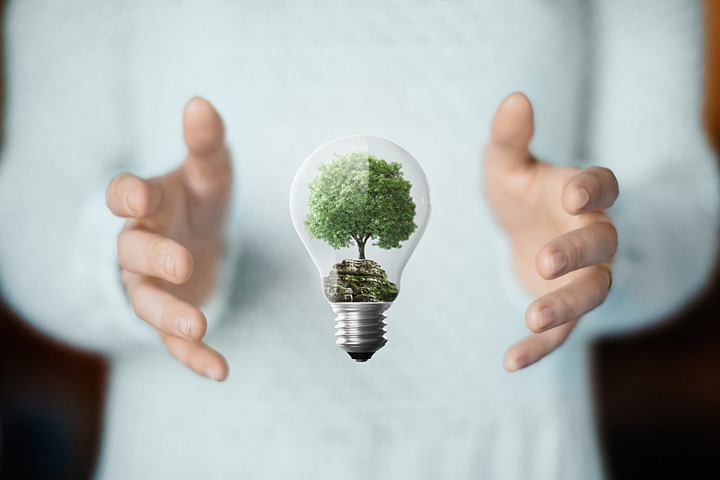 In 1992, the United Nations Conference on Environment and Development was held in Rio de Janeiro, and gave the impetus to the integration of the concept of sustainable development into national and global policies. In Hungary, the National Sustainable Development Council (NFFT, established in 2007) developed the Hungarian National Sustainable Development Framework Strategy, which was adopted by the Parliament in 2013. The framework strategy aims to provide a nationwide, long-term guide for individual and community action. Compared to the strategy of the European Union or the UN SDGs, the Hungarian framework strategy interprets the concept of sustainability much more narrowly. In this interpretation, sustainable development policy is primarily a long-term resource management activity in which it distinguishes four resources: human, social, natural and economic resources.
Related themes
| Publications | Released |
| --- | --- |
| Hungary, 2021 | 21/09/2022 |
| Hungary, Quarter 1 2022 | 16/08/2022 |
| Statistical pocketbook of Hungary, 2021 | 01/07/2022 |
| Hungary, 3rd quarters 2021 | 04/02/2022 |
| Regional Statistical Yearbook of Hungary, 2020 | 22/12/2021 |
| Hungary, 2nd quarters 2021 | 22/11/2021 |
| Hungary, 2020 | 18/11/2021 |
| Hungary, 1st quarters 2021 | 18/11/2021 |
| Statistical Yearbook of Hungary, 2020 | 03/09/2021 |
| Statistical pocketbook of Hungary, 2020 | 05/07/2021 |
| Hungary, 1st–3rd quarters 2020 | 01/02/2021 |
| Hungary, 2020 Q2 | 26/01/2021 |
| Regional Statistical Yearbook of Hungary, 2019 | 18/12/2020 |
| Hungary, 2019 | 10/12/2020 |
| Hungary, 1st quarters 2020 | 19/10/2020 |
| Statistical Yearbook of Hungary, 2019 | 25/09/2020 |
| Statistical pocketbook of Hungary, 2019 | 01/07/2020 |
Summary tables (STADAT) (

infra-annual data

annual data

)

Latest update
Next update

Air pollution

15.1.2.1. Concentrations of nitrogen-oxides (NOX) in the monitoring network
11/07/2022
–
15.1.2.2. Concentrations of nitrogen-dioxide (NO2) in the monitoring network
11/07/2022
–
15.1.2.3. Concentrations of sulphur-dioxide (SO2) in the monitoring network
11/07/2022
–
15.1.2.4. Concentrations of ozone (O3) in the monitoring network
11/07/2022
–
15.1.2.5. Concentrations of carbon-monoxide (CO) in the monitoring network
11/07/2022
–
15.1.2.6. Concentrations of particulate matter with a diameter of 10 µm or less (PM10) in the monitoring network
11/07/2022
–
15.1.2.7. Concentrations of particulate matter with a diameter of 2,5 µm or less (PM2.5) in the monitoring network
11/07/2022
–
15.1.2.8. Average sulphur-dioxide and nitrogen-dioxide concentrations in Budapest, Miskolc and Székesfehérvár
11/07/2022
–
15.1.2.9. Regional background concentrations of some air pollutants at the background stations
11/07/2022
–
15.1.2.10. Wet deposition of sulphur and nitrogen at the background stations
11/07/2022
–
15.1.2.11. Concentration of inorganic ions in precipitation at the background stations
11/07/2022
–
15.1.1.18. Emissions of air pollutants and greenhouse gases
07/10/2021
07/10/2022
15.1.1.19. Emission of greenhouse gases by industries and households
07/10/2021
07/10/2022
15.1.1.20. Emission of acidifying gases by industries and households
07/10/2021
07/10/2022
15.1.1.21. Emission of ozone precursors by industries and household
07/10/2021
07/10/2022
15.1.1.22. Emission of particulate matter by industries and households
07/10/2021
07/10/2022
15.1.1.23. Emissions of heavy metals
07/10/2021
07/10/2022

Annual, international tables

13.1.3.4. Volume of electricity, gas, steam and air conditioning
21/12/2021
21/12/2022

Annual, national tables

8.1.1.1. Basic geographical data
14/09/2022
–
8.1.1.2. Largest rivers in Hungary
14/09/2022
–
8.1.1.3. Coverage by CORINE Land Cover categories
14/09/2022
–
8.1.1.4. Extractable energy and raw material assets, 1 January
20/04/2022
–
8.1.1.5. Material flows
10/12/2021
–

Biodiversity and enviromental protection

15.1.1.16. Protected natural areas
08/07/2022
–
15.1.1.17. Natural values protected
08/07/2022
–
15.1.1.14. Shooting and capturing wild game
17/09/2021
07/10/2022
15.1.1.15. Sale and use of shot wild game
17/09/2021
07/10/2022
15.1.1.13. Stock of game, shot game
10/09/2021
07/10/2022

Enviromental expenditure, environmental protection, environmental industry

15.1.1.36. Environmental taxes
13/10/2021
13/10/2022
15.1.1.31. National expenditure on environmental protection, by environmental domains
29/04/2021
29/04/2022
15.1.1.32. National expenditure on environmental protection, by sectors
29/04/2021
29/04/2022
15.1.1.33. Environmental protection investments by environmental domains
29/04/2021
29/04/2022
15.1.1.34. Environmental protection investments by industry
29/04/2021
29/04/2022
15.1.1.35. Value of sales and number of employees of the environmental industry
29/04/2021
29/04/2022

Environment

15.1.2.17. Local government-owned green areas, 31 December
27/09/2022
–
15.1.2.14. Forests, by county and region
22/09/2022
–
15.1.2.15. Stocked forest area, growing stock, logging, afforestationl and forest regeneration, by county and region
22/09/2022
–
15.1.2.16. Protected areas of national significance, by county and region
08/07/2022
–

Expenses

19.1.1.45. Water use in agriculture
26/11/2021
24/11/2022

Forest

15.1.1.12. Forest damage on forest land used for forestry purposes by damage group
19/09/2022
–
15.1.1.11. Health status of forests for silvicultural purposes
02/09/2022
–
15.1.1.5. Forest area under forestry management by primary use, 31 December
28/07/2022
–
15.1.1.4. Breakdown of forest area under forestry management by type of ownership, 31 December
15/07/2022
–
15.1.1.6. Breakdown of forest area under forestry management by tree species groups and age classes, 31 December
15/07/2022
–
15.1.1.7. Breakdown of forestry forest live stock by species groups and age classes, 31 December
15/07/2022
–
15.1.1.8. Harvesting of wood on forest land for silvicultural purposes, by species group
15/07/2022
–
15.1.1.9. Afforestation, tree planting, forest restoration on forest land used for forest management
15/07/2022
–
15.1.1.2. Total forest area and other woody vegetation cover
26/04/2022
–
15.1.1.3. Total forest area occupied by age classes of tree species groups
26/04/2022
–
15.1.1.10. Forest restoration and afforestation replacing forest restoration on forest land for forest management purposes by target stock group
28/10/2021
28/10/2022

Organic farming

19.1.1.38. Organic farming
15/07/2022
–

Public utilities

15.1.1.43. Piped gas supply
19/08/2022
–
15.1.1.44. Electricity supply
19/08/2022
–
15.1.2.25. Gas and electricity consumption, by county and region
19/08/2022
–
15.1.2.26. District heating and hot water supply, by county and region
19/08/2022
–
15.1.1.41. Settlements and dwellings with public water supply
18/11/2021
18/11/2022
15.1.1.42. Settlements and dwellings with public sewerage
18/11/2021
18/11/2022
15.1.2.19. Municipal waste water treatment, by county and region
18/11/2021
18/11/2022
15.1.2.23. Ratio of dwellings connected to the public water utilities at the end of the year, by county and region, 31. December
18/11/2021
18/11/2022
15.1.2.24. The public water utility gaps at the end of the year, by county and region, 31. December
18/11/2021
18/11/2022
15.1.2.18. Regularly cleaned public areas, by county and region
07/10/2021
10/10/2022
15.1.2.20. Municipal waste removed by public services, by county and region
07/10/2021
10/10/2022
15.1.2.21. Generation of municipal waste transported in the framework of public services, by county and region
07/10/2021
10/10/2022
15.1.2.22. Municipal waste transported in the framework of public service by method of treatment, by county and region
07/10/2021
10/10/2022

Summary data

15.1.1.1. Principal data of enviroment, public utilities
02/09/2022
07/10/2022

Waste statistics

15.1.1.29. The volume of each type of waste by method of treatment
17/02/2022
–
15.1.1.30. Amounts of hazardous waste by solidity
17/02/2022
–

Water statistics

15.1.1.24. Subsurface water production by types of water
01/03/2022
–
15.1.1.28. Main surface water quality parameters of Hungarian rivers
01/03/2022
–
15.1.1.25. Public water abstraction and supply
18/11/2021
18/11/2022
15.1.1.26. Municipal sewerage
18/11/2021
18/11/2022
15.1.1.27. Municipal waste water treatment
18/11/2021
18/11/2022
15.8.1.1. Municipal waste water discharge and treatment
06/04/2021
–

Weather

15.1.2.12. Meteorological data per Observatory
20/04/2022
–
15.1.2.13. Extreme weather values at certain measuring stations
20/04/2022
–
15.9.2.1. Meteorological data of Budapest
20/01/2022
–
15.9.2.2. Meteorological data of Debrecen
20/01/2022
–
15.9.2.3. Meteorological data of Győr
20/01/2022
–
15.9.2.4. Meteorological data of Kecskemét
20/01/2022
–
15.9.2.5. Meteorological data of Kékestető
20/01/2022
–
15.9.2.6. Meteorological data of Miskolc
20/01/2022
–
15.9.2.7. Meteorological data of Napkor
20/01/2022
–
15.9.2.8. Meteorological data of Pogány
20/01/2022
–
15.9.2.9. Meteorological data of Siófok
20/01/2022
–
15.9.2.10. Meteorological data of Szeged
20/01/2022
–
15.9.2.11. Meteorological data of Szombathely
20/01/2022
–

Weather, weather damage

15.1.1.40. Prevention of damage caused by water, water damage and costs of defences
17/08/2022
–
15.1.1.37. Meteorological data of Hungary and Budapest
20/04/2022
–
15.1.1.38. Extreme weather values
20/04/2022
–
15.1.1.39. Area exposed to drought
27/01/2022
–
Data visualisations